Edit an existing user's email signature

Note: Please ensure that your user signature information is not being maintained via an AAD sync, in order to avoid the overriding of your changes.
Access Console
Log into the Admin Console using your admin credentials.
Access Signature Record
Click on the
SIGNATURE METADATA
tab and search for the signature record which needs updating.


Edit Signature Information
Make changes as required, by navigating the contact information along the left navigation.
View Updated Signature
To view the signature, click on GENERATED IMAGES.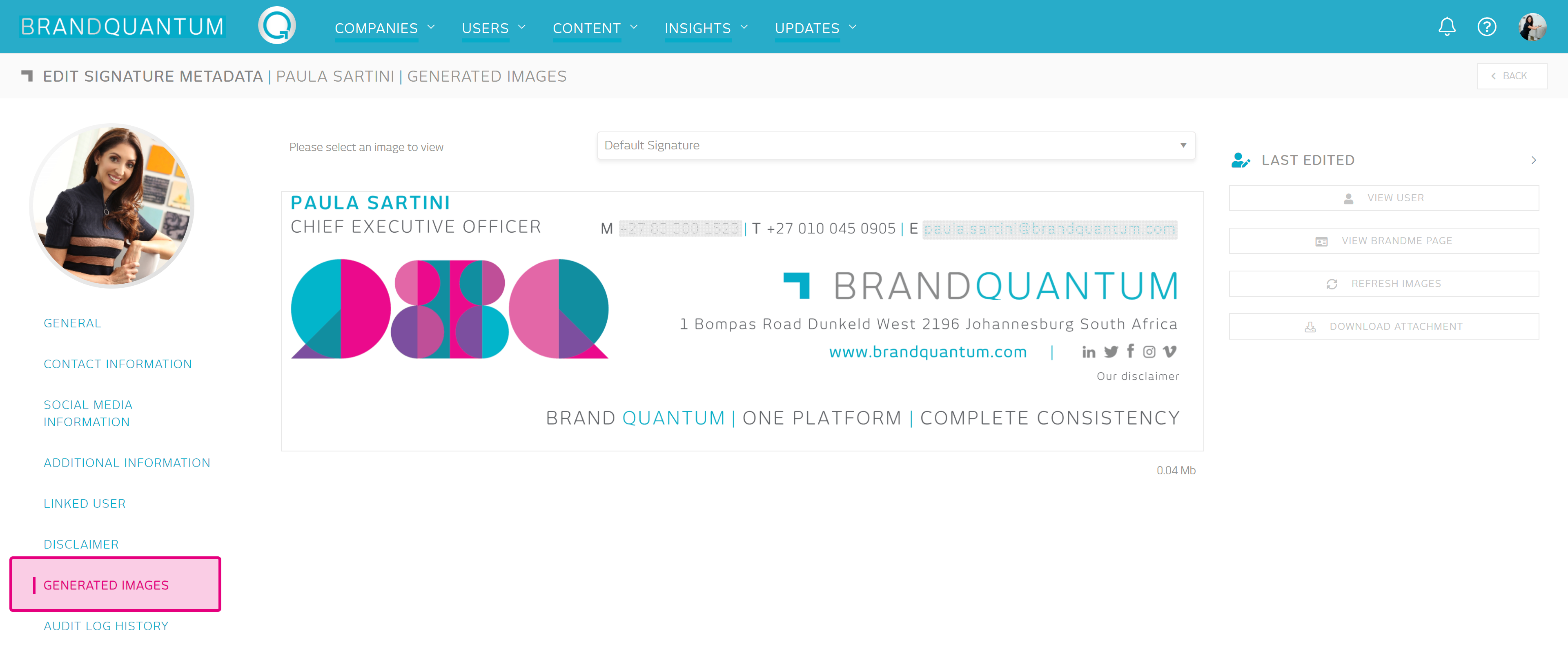 To update a profile photo, hover over the current photo or icon. Use the upload button to update the profile image.


If a user has more than one signature record, please update the profile image for each signature record (users are able to have different profile images for different signatures this way).
View Updated BrandMe Page
To view the BRANDME page, click on VIEW BRANDME PAGE.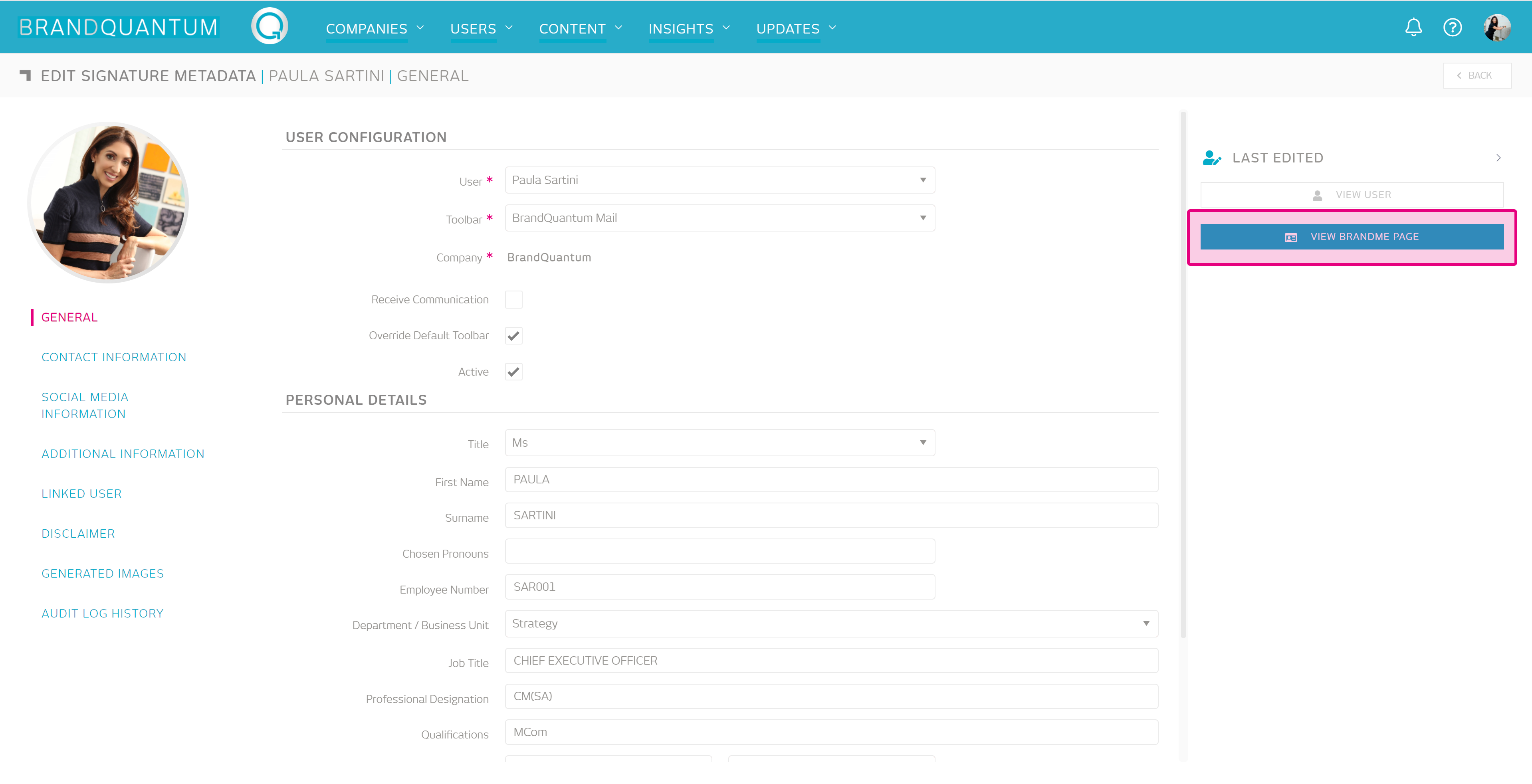 The changes to the signature and BrandMe page will become available when the user next syncs (or within 30 min if only using BrandMail Lite).
Force a Sync (BrandMail Desktop Only)
In order to "force" the changed signature to the user's workstation (rather than waiting for the next interval sync), please perform a "
How to Force a User Sync
".