How to edit an existing user's signature
Edit an existing user's email signature
1. Log into the Admin Console using your admin credentials.

2. Click on the SIGNATURE METADATA tab.



3. Search for the user SMD record and double click on the signature record and make changes as required. To view the signature, click on GENERATED IMAGES.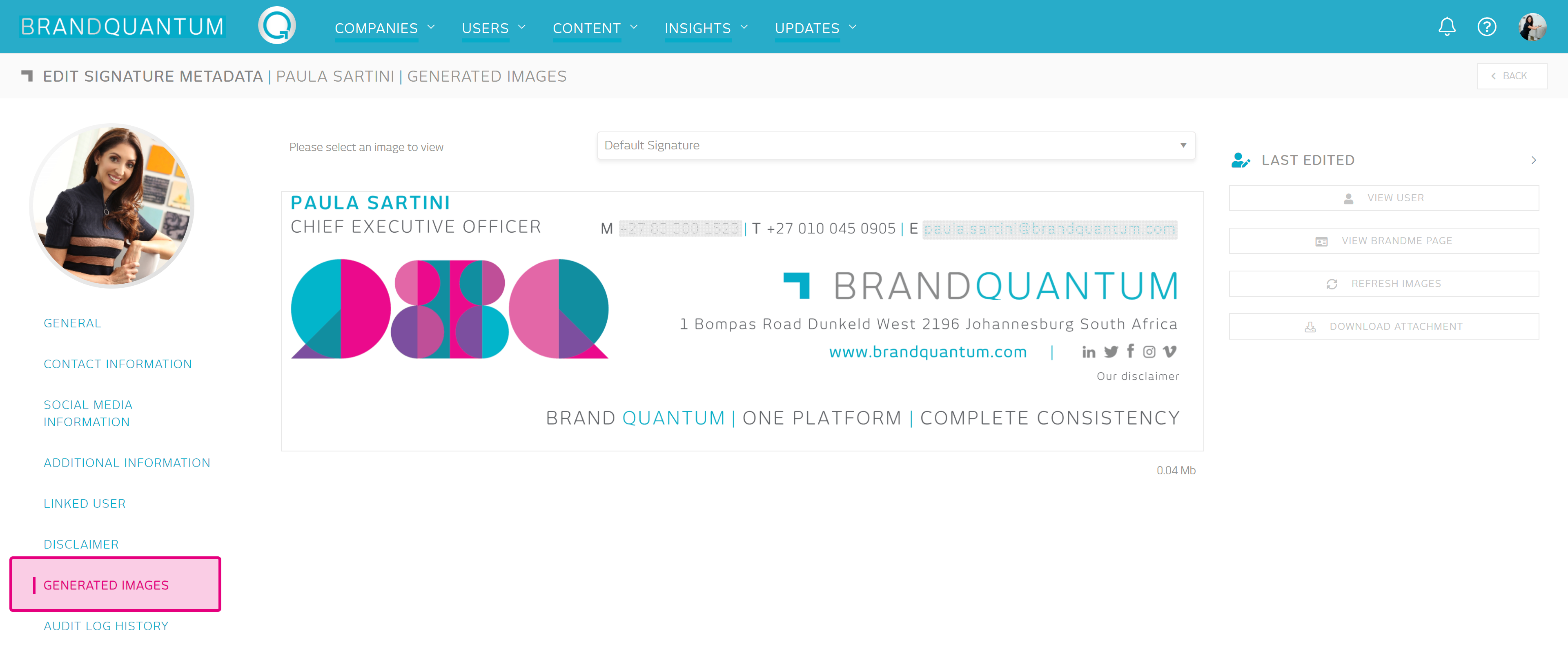 4. To view the BRANDME page, click on VIEW BRANDME PAGE.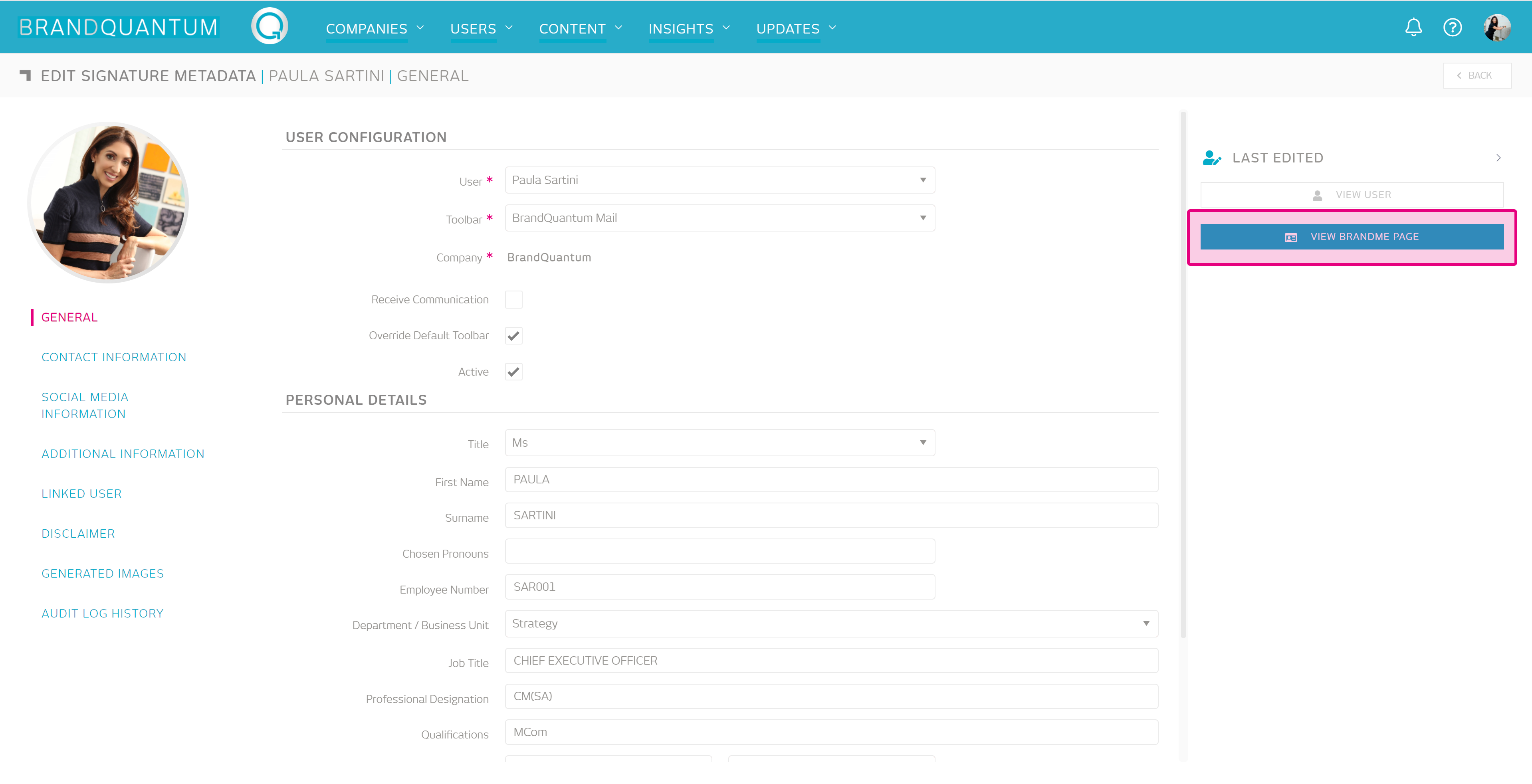 The changes to the signature and BrandMe page will become available when the user next syncs.
5. In order to "force" the changed signature to the user's workstation (rather than waiting for the next interval sync), please perform a "
How to Force a User Sync
".
Related Articles

View and edit email signature

How to view and edit a user's email signature To view a user's signature and related images (e.g. BrandMe page, business cards, etc): 1. Navigate to USERS > SIGNATURE METADATA 2. Search for your user using the filters (email address is the quickest ...

How to add a signature for a user

How to add a signature and signature metadata for a user The signature design for a user is dependent on the following factors: The company the user belongs to The divisions the user has access to The business unit and department the user belongs to ...

View a User's BrandMe Page from the Admin Console

How do I view a user's BrandMe page? You may want to view a user's BrandMe page to: Check the data displayed for a user on the BrandMe page See the progress when editing the design of a BrandMe page To access a BrandMe page In the admin console: Go ...

BQIgnite | User Reports Available

User Reports The following reports are available to Administrators: Name Detail Fields Parameters Users Report This report provides you with a full list of users in the system, whether active or not active, as well as the date on which the user was ...

Adding Signature Metadata via Import File

Adding Signature Metadata via Import File: Adding User Signature Metadata (USM) into the BQIgnite Admin console may be done in three ways: 1. Automatically via an Azure Active Directory Integration 2. Manually (one record at a time) 3. User ...