These instructions are for users hosted in Azure SA North instance and for manual installations.

The below steps will guide you on how to download and set-up BrandMail. Please note that you will need Admin rights to run the application on your workstation.

Before getting started please clear your old Outlook forward and reply signatures to ensure no interference.

Step 1: Download the installation file
Please download the installation file from the link provdied to you. Please close down all Office applications and run the installation file by following the prompts.

Step 2A: Access BRANDMAIL tab

Open Outlook, start a new email and locate the BRANDMAIL tab from the Outlook ribbon:


Note: if the Microsoft pop-up comes up prior to changing your settings, please dismiss it.
Step 2B: Click on

Settings


Platform instance: Please select BQIgnite Africa from the drop down and click OK.

Step 2C: Click on Synchronize Data

The Microsoft pop-up will appear for authentication. Please click on your email address.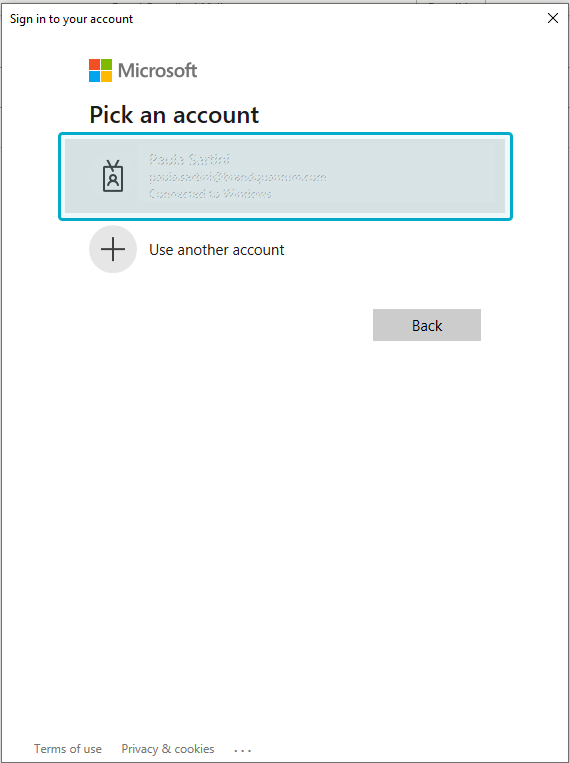 Once the sync has completed your new signature will appear.
Step 3: Access Your toolbar content
Start a New Outlook email to see the full BrandMail ribbon and access your content. Note the full ribbon is only available when composing new emails or replying / forwarding existing emails: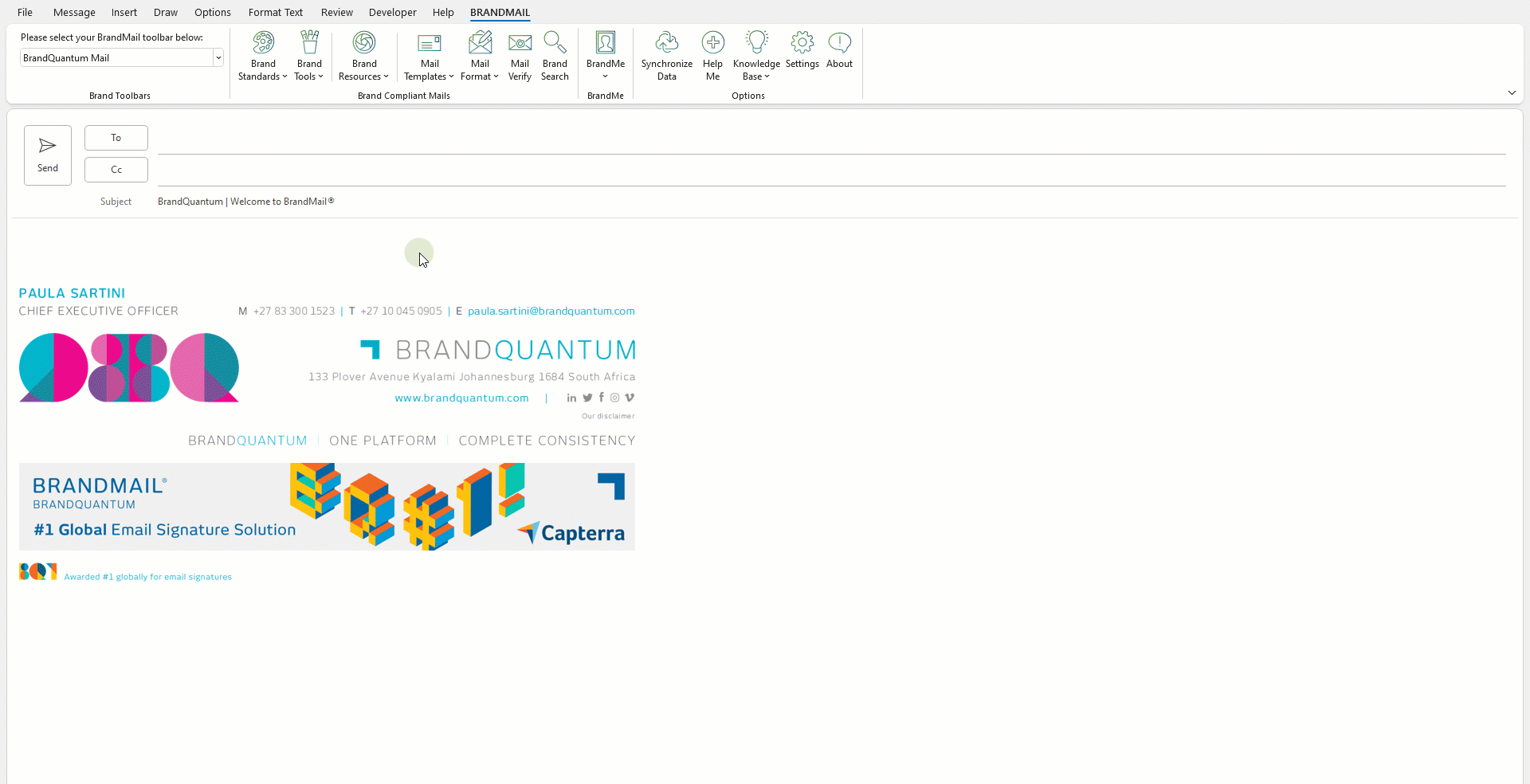 Please also see:


NOTE: Windows Authentication is automatically ticked in the installation file. If you are NOT using Windows authentication, please UNTICK the Windows Authentication check-box in order to be able to complete the username and password provided to you by your administrator. This option is normally for users NOT running Microsoft 365 (older versions of Outlook and non Microsoft 365 environments).
Complete your username (your email address)

Password: the password provided to you

Click

Test Connection



Once your connection has tested successfully, click OK.

Click Synchronize Data
Note: Should you wish to use any other language other than English on the BrandMail ribbon, you can do so by enabling the Multilanguage feature. See
How to enable Multilanguage settings