Synchronizing BrandOffice when using Windows Authentication
How to synchronize BrandOffice when using Windows Authentication

If you are in an enterprise environment it is likely that you are set up to authenticate using your Microsoft 365 credentials.
Once BRANDOFFICE has been installed you should see the BRANDOFFICE tab in Word, Excel and PPT:

You will then see a Microsoft authentication pop-up window come up.

Please do not ignore this pop-up, since BrandOffice will not be able to authenticate you and your toolbars will not be able to sync.

Authenticate

When the Microsoft pop-up appears, please click on your name / email address: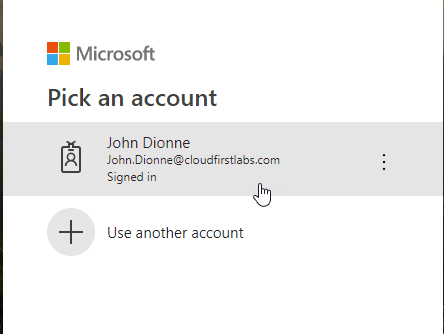 Synchronize

Your BrandOffice toolbar will be greyed out whilst BrandOffice synchronises (this should not take longer than 5 minutes or so for an initial sync). The sync length is determined by the amount of content on your toolbar, as well as your connection speed.


Once your BrandOffice has finished synchronising your content will appear in the BrandOffice toolbars and will be accessible to use: