Adding greeting lines to signatures

There is often a request from clients to be able to add a greeting line to their signatures, in order to avoid repetitively having to include that when writing emails.

There are two ways to achieve this:

1. Permanently add the greeting into the signature design (which will apply it for all users)

2. Make use of an "Additional field" so users are able to write their own preferred greeting line. If the additional field is not completed, the text will simply not show. The only downside is that it will make the signatures slightly "taller".

Additional fields

Additional field settings (e.g. whether they appear written in uppercase, lowercase, sentence case, etc) are controlled under the company settings.

1. Decide which field you will be using for the greeting line. In the example below we have used Additional field 1

2. Update the additional field settings by giving the additional field a name, enabling users to edit it, and setting the casing. Your field is now ready to be used in the signature editor.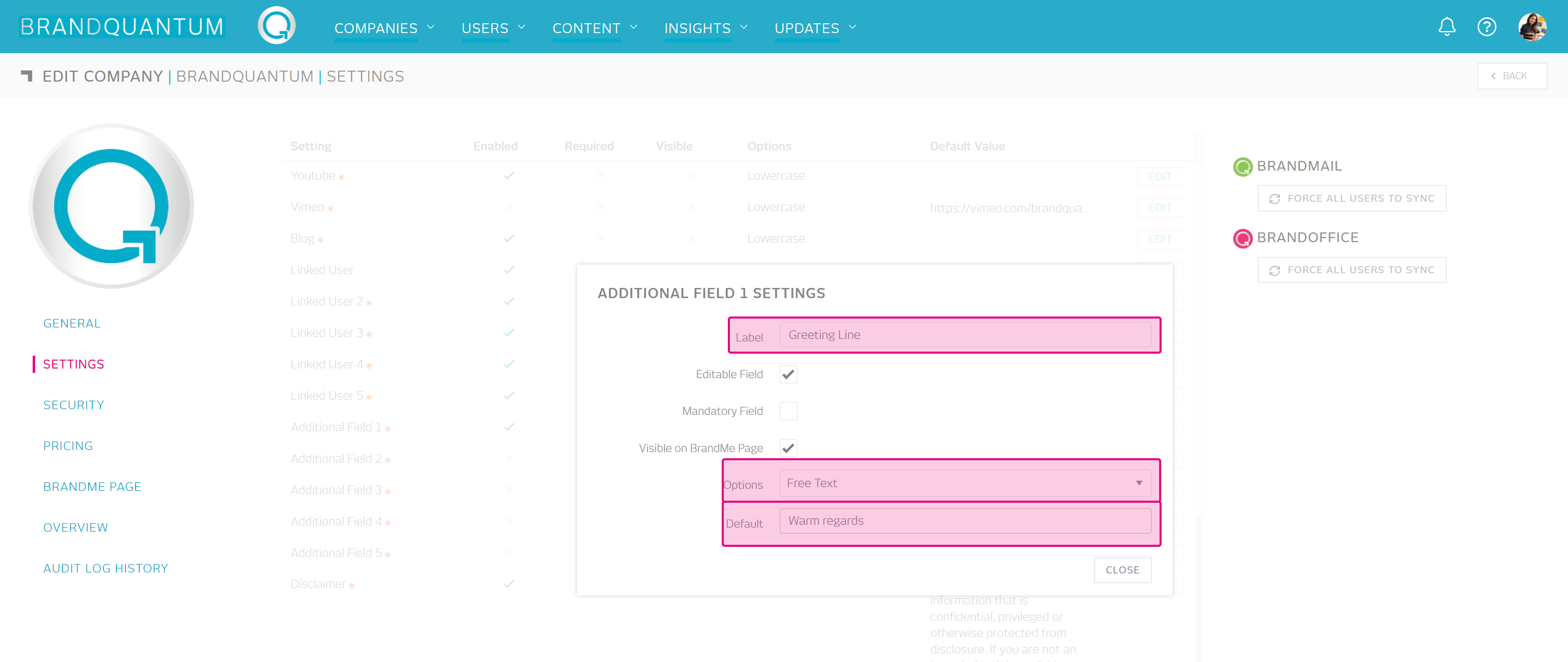 3. Go into the signature editor and add a text field

4. Double click on the text field to open the field selection dialog box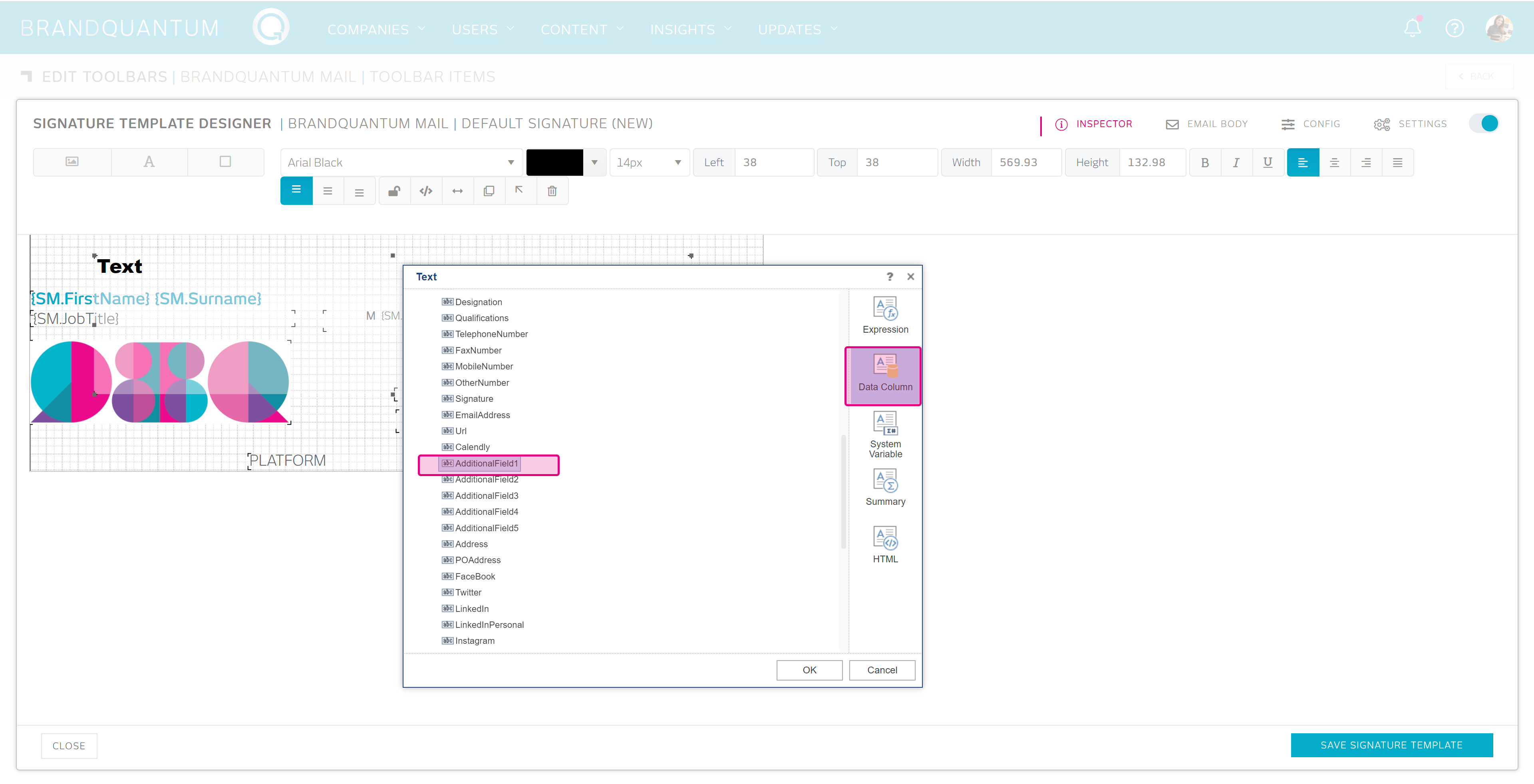 5. Select the Additional Field you will be using
6. Format the field to the desired font, colour and size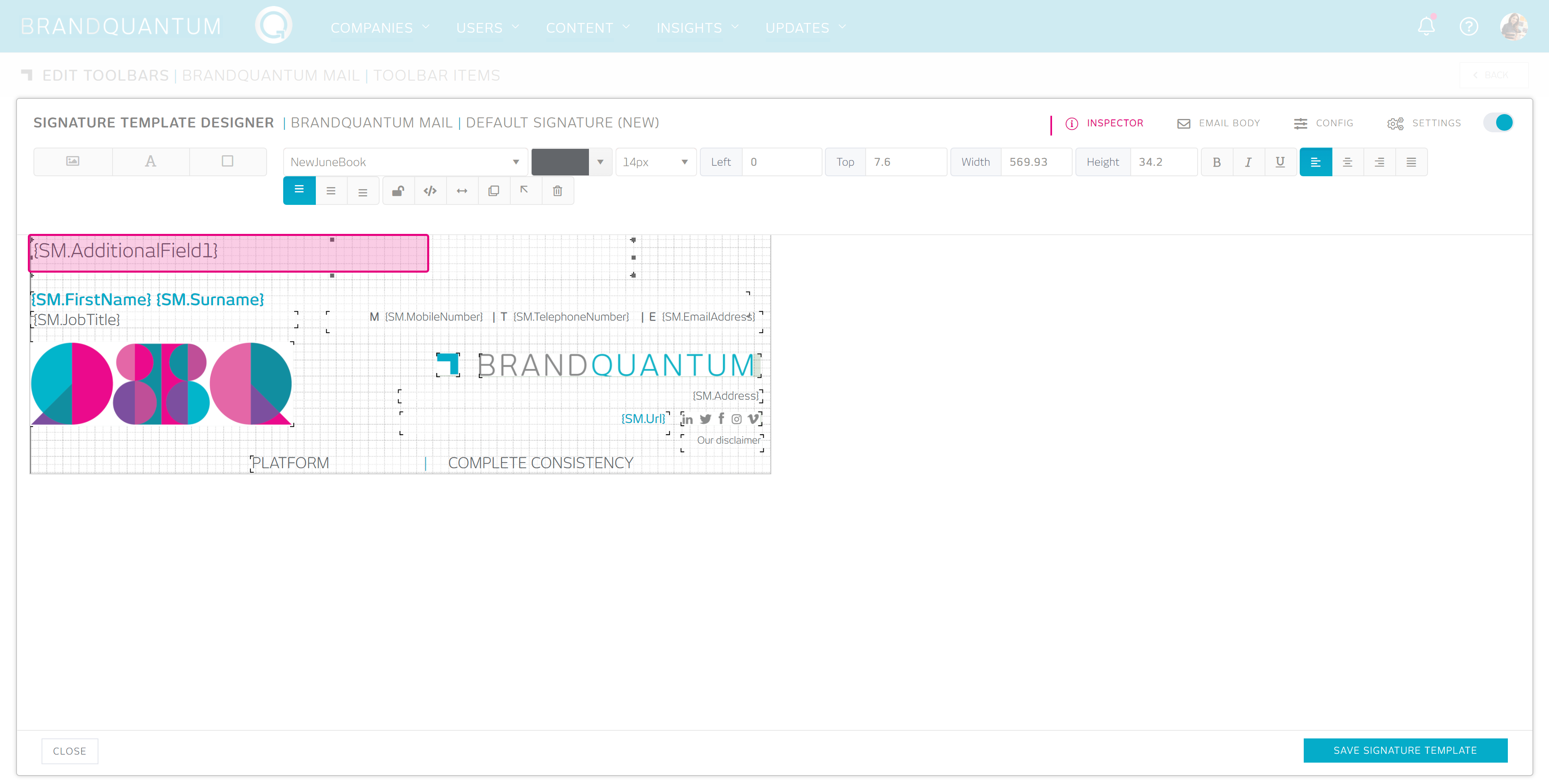 7. SAVE signature template. The template is now ready to be used by your users with the additional field.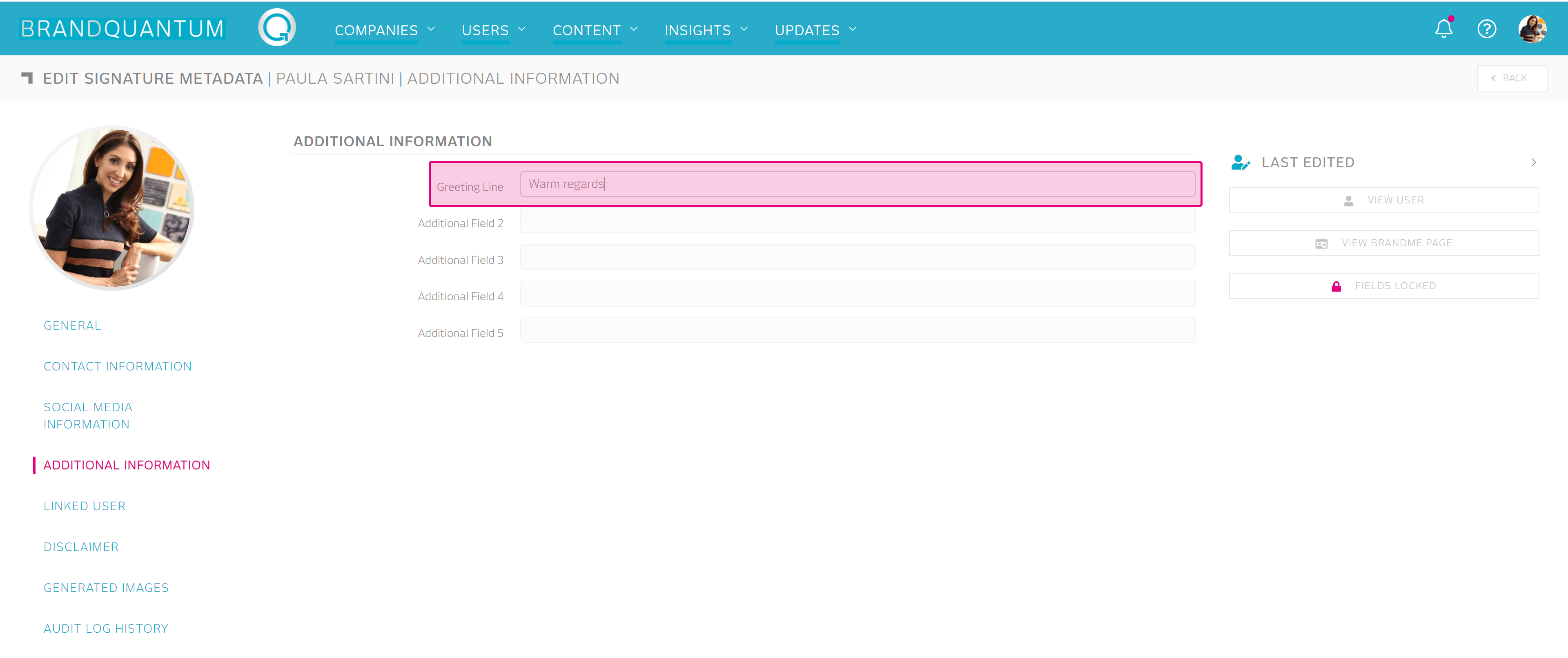 Once the user has synchronised, the updated signature will reflect the new greeting line.