Create a survey banner for BrandMail which links to an external URL

BrandMail Surveys allow you to create and publish your own surveys without the need for external survey sources. But sometimes you want to use an existing external survey source e.g. Google Reviews, TrustPilot, etc. The survey banner linking to an external source is also a great way to add a second email banner to outgoing emails.

In the example below, the Mail Campaign banner links to a promotional URL, whilst the BOOK A DEMO is a survey banner which is linked to an external URL.
Create your external survey link
Access the admin console and select CONTENT > SURVEYS

Click + to add a new survey


Under Survey Type, select External from the drop-down menu.

Add your external URL in the External Survey URL field.

Click SAVE.

Your external Survey Link is now ready to be used. Your next step is to add the SURVEY BANNER onto your BrandMail toolbar.
Create your external survey banner

Locate the toolbar where you would like to add your external survey banner

Right-mouse click on the Surveys folder (in Mail Format) and select Ad Survey Template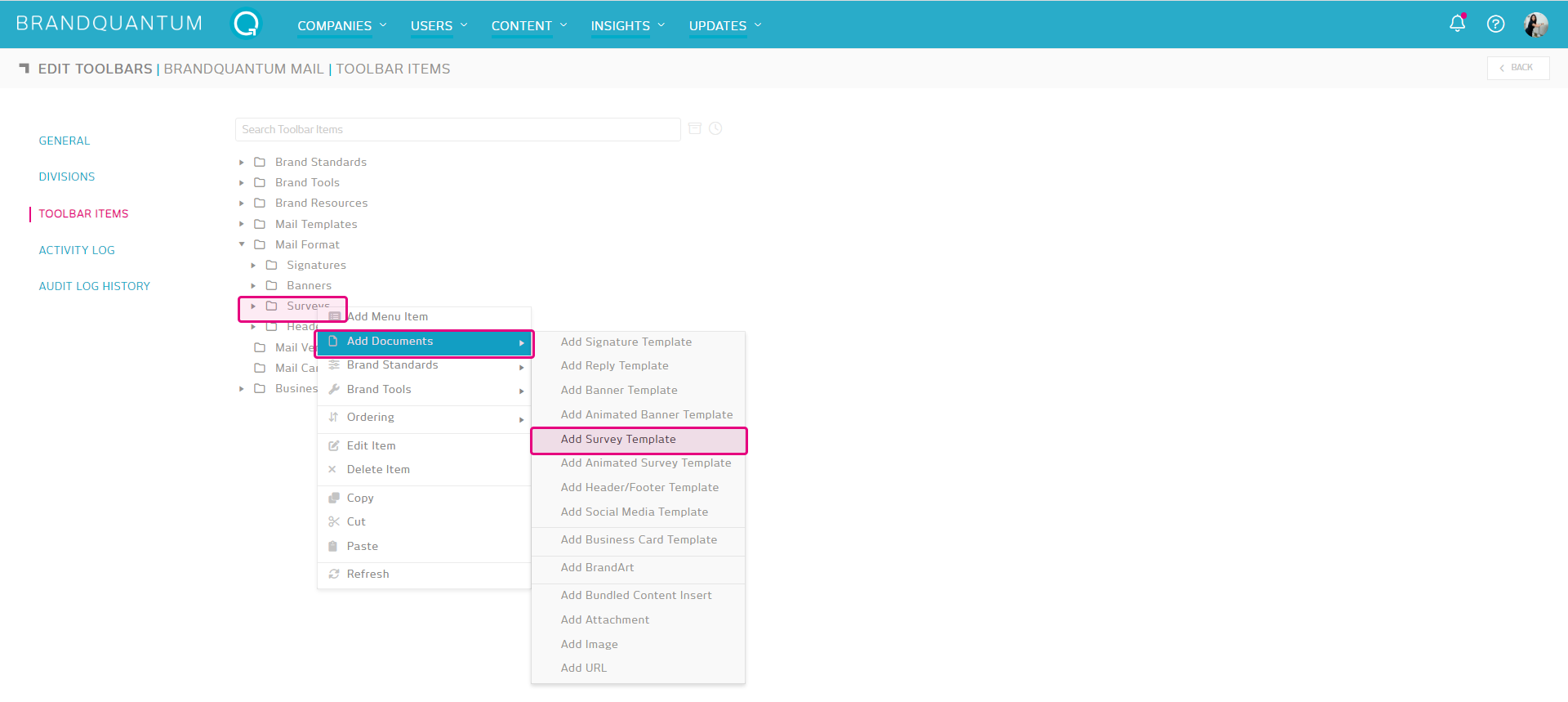 Complete your external survey parameters

Give your banner a name and click on the Link to Survey drop-down to select your external survey from the list: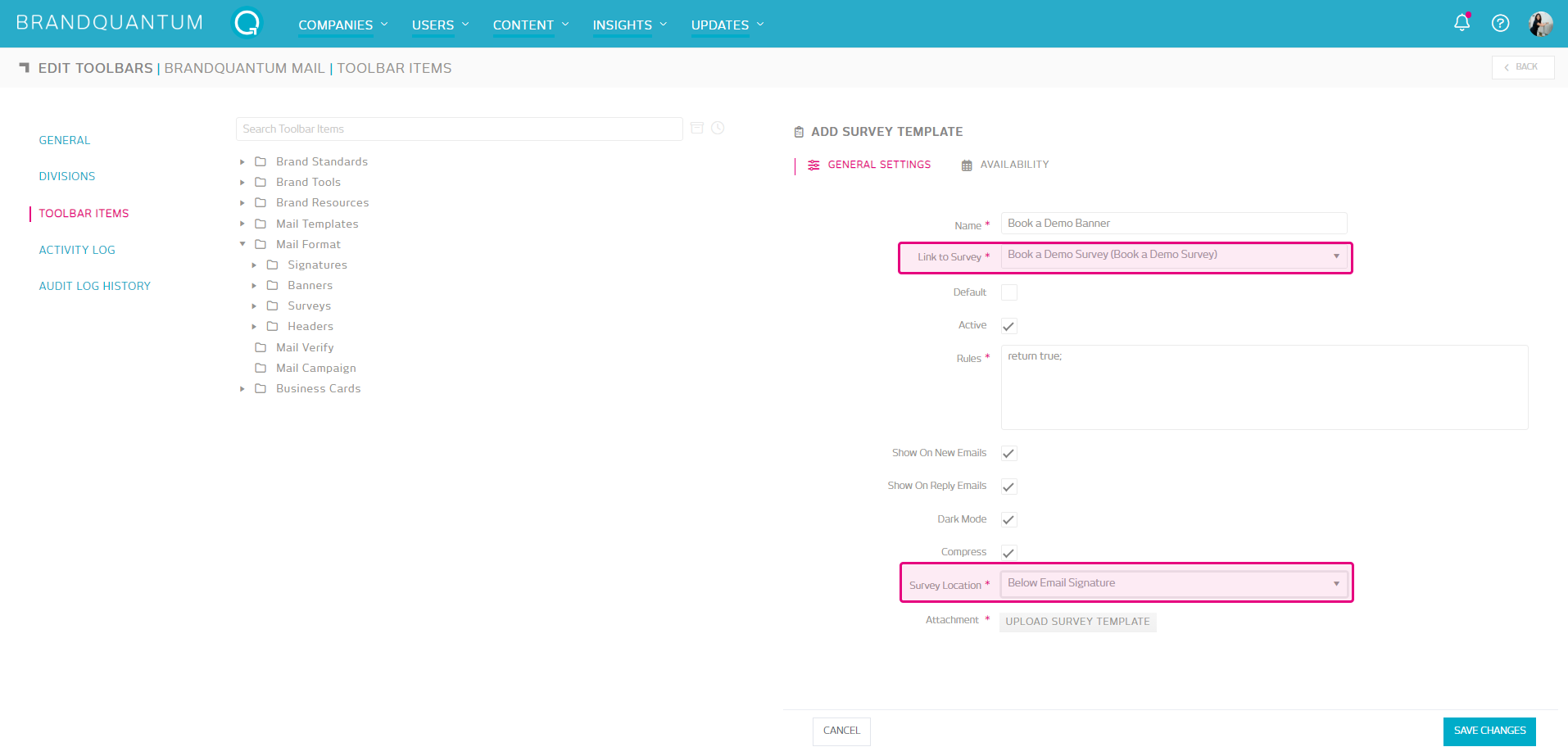 Survey location determines whether the external survey banner appears above or below your email signature.
Design your external survey banner

Use the survey editor to upload your banner artwork or to create it from scratch.



Pay special attention to the Survey Template Settings to ensure that your survey banner is the correct width and height. Usually your survey banner will be the same width as your email signature.
Synchronize your BrandMail toolbar to check your changes.