Creating a BrandMail survey

BrandMail allows for the creation, management and flighting of survey banners which link to surveys which your clients can complete. The surveys can be created in the BQIgnite platform, but BrandMail also caters for links to external surveys. Creating a survey consists of two main elements:
The Survey itself

The Survey Banner which will append to emails which links to the survey itself
Before going live with a survey both the Survey and Survey banner need to be created. Let's start with the creation of the survey:

Step 1: Log in

Step 2: Go to Content > Surveys

Step 3: Create New Survey

Step 4: General

Survey type refers to a BrandQuantum survey or and External Survey. If you are usign an external survey you will be prompted for the URL of the external survey. The survey submission email address refers to the email address to which the survey submissions will be sent. You can add as many address as you need. Please separate multiple addresses with a comma.


Step 5: Appearance
Configure your survey's visual appearance from this tab.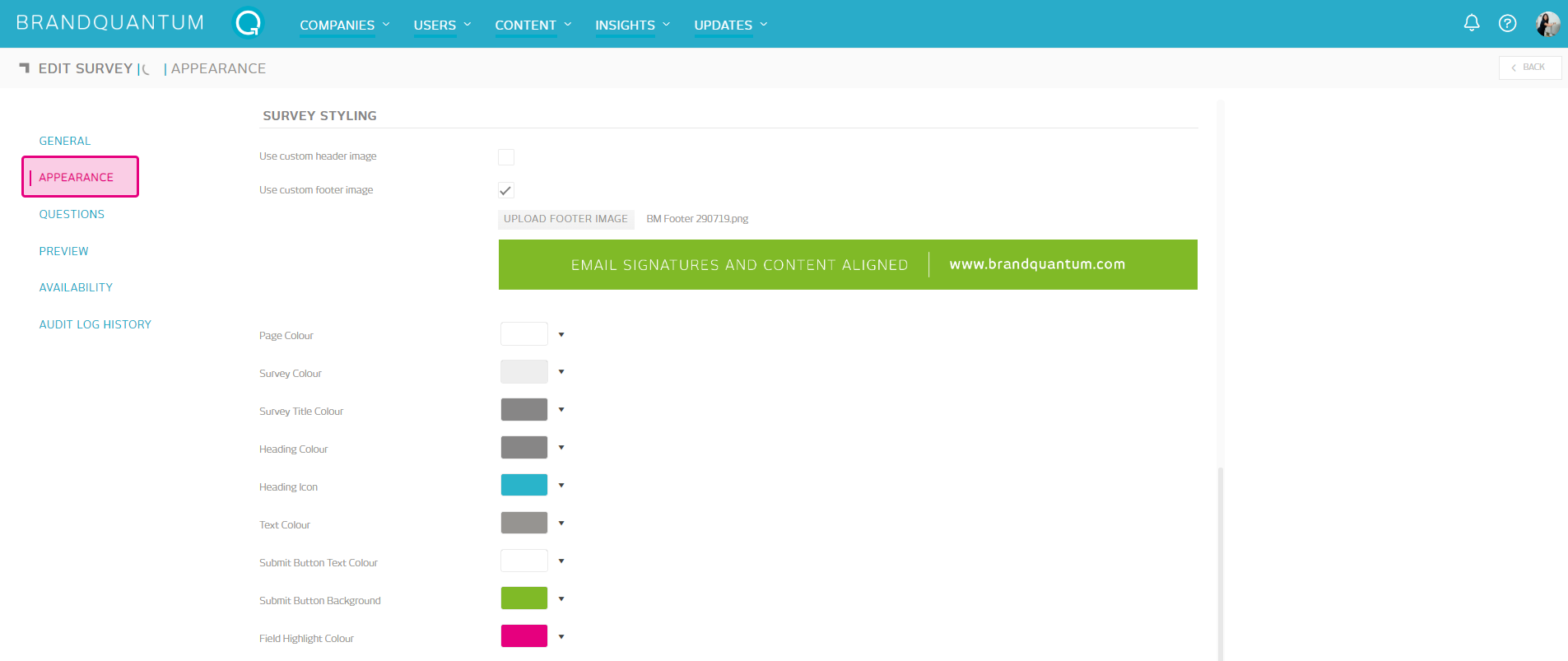 Step 6: Questions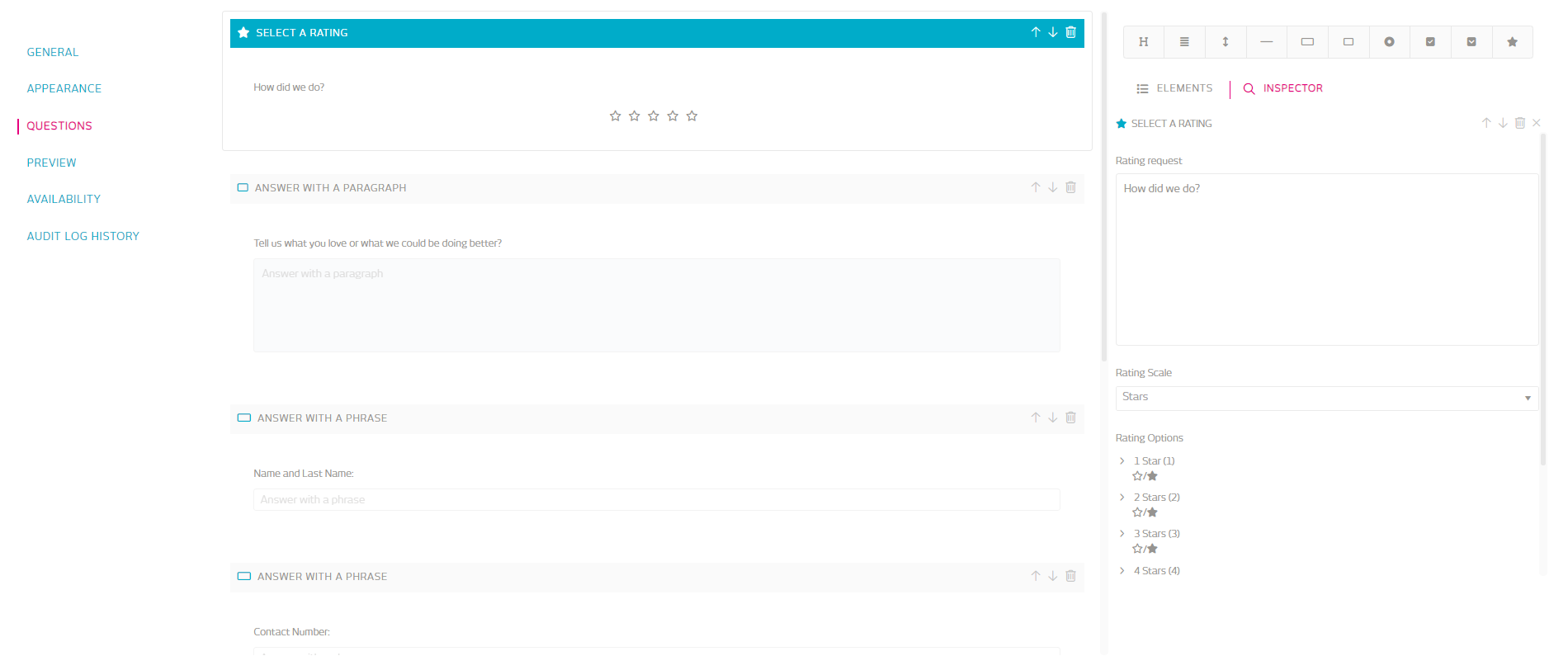 Step 7: Preview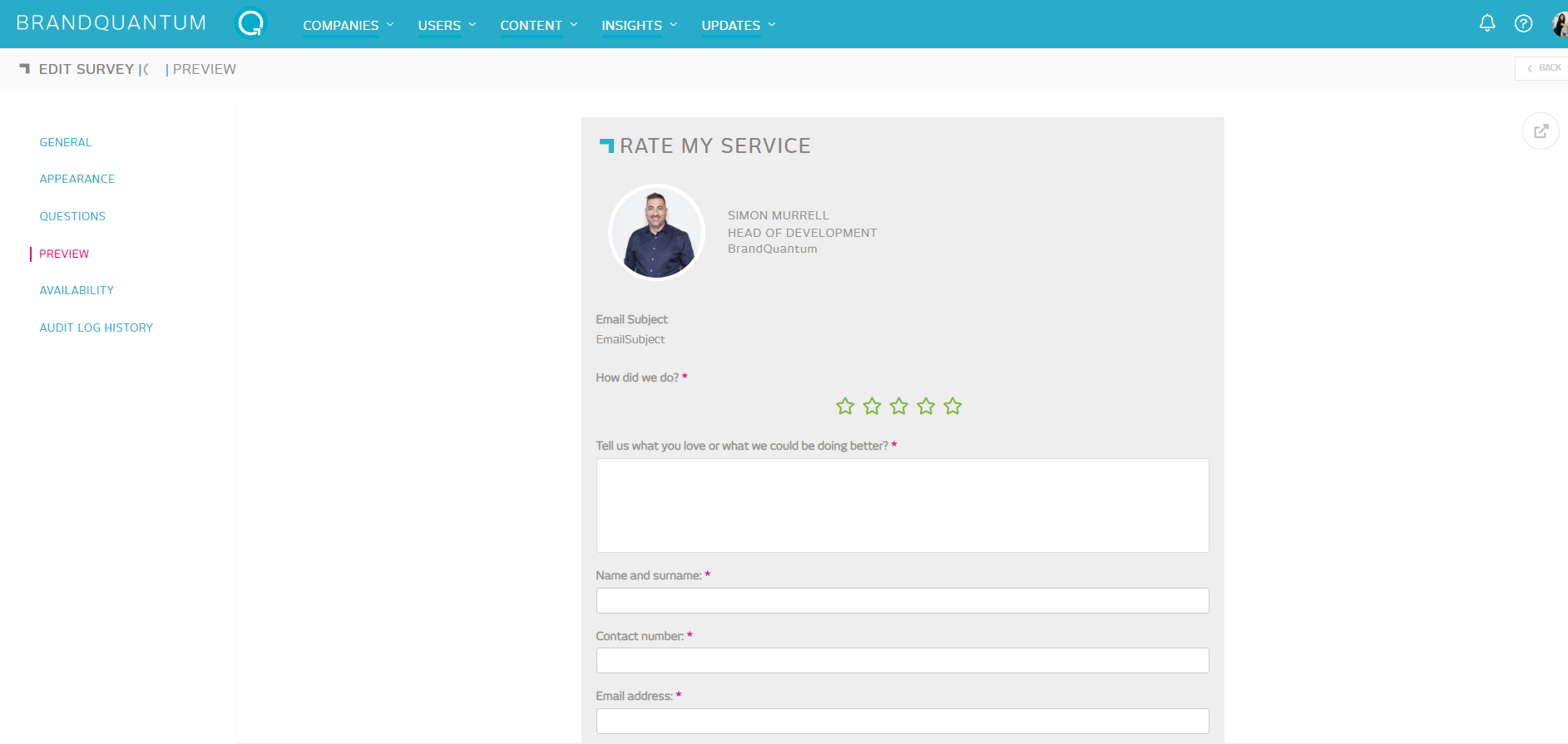 Step 8: Availability

Step 9: Survey Banner Configuration
Add and configure your survey banner, by right-mouse clicking on the Surveys menu and selecting ADD SURVEY TEMPLATE or ADD ANIMATED SURVEY TEMPLATE if you woudl rpefer to add an animated GIF survey banner.

If the survey is only intended to run on the signatures of certain users, make use of Rules to manage this configuration.


Link to Survey: select the survey you have just set up as the survey to be linked to this survey banner.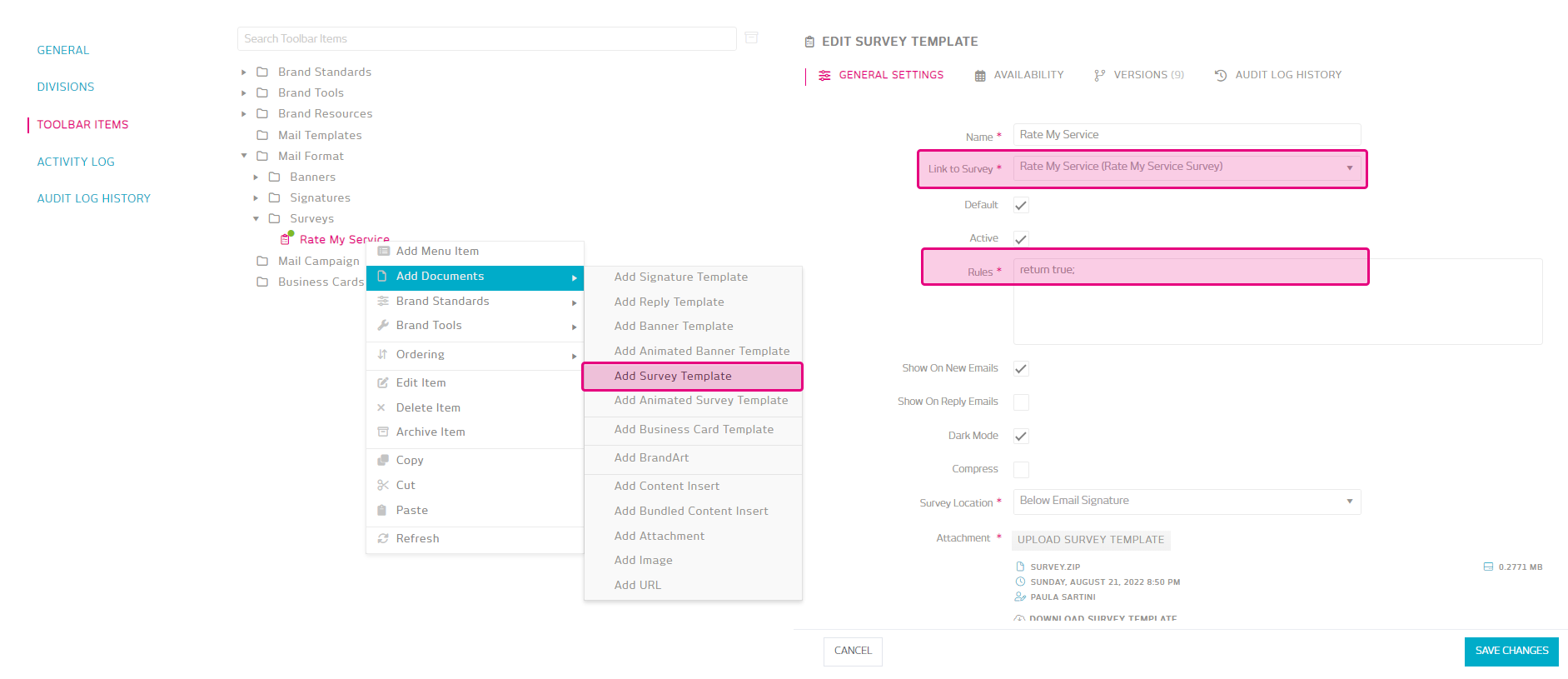 Step 10: Survey Banner Design


Note: An active survey banner will synchronize to workstations (and be available from the drop down menu from the ribbon). An active and defaulted survey banner will automatically appear and flight with the user signatures in accordance with the availability settings.