BrandMail Web installation for the new Outlook on Windows (preview)
Early in May 2023
Microsoft announced
the availability of a preview version of new Outlook on Windows.
"The new Outlook on Windows desktop client unifies the Windows and web codebases to create a more consistent Outlook experience for users and administrators. Its modern and simplified interface has added capabilities and aims to improve productivity, organization, and collaboration for users. More importantly, the new Outlook on Windows supports Outlook web add-ins, so that you can continue to extend Outlook's functionality." Microsoft, May 2023.
What this means to your organization if you are currently using BrandMail

BrandMail supports this new preview version of new Outlook for Windows via our BrandMail Web version. BrandMail Web currently supports Outlook for Mac and Outlook for Web, and as of May 2023, functionality has been extended to include support for the preview version of new Outlook for Windows.
What to do if you want to run the preview version of new Outlook for Windows
2. Follow these user installation steps (please ensure step 1 has been completed):
Open new Outlook on Windows and click get Add-ins.

Select My add-ins (or Admin-managed), depending on how BrandMail Web has been added to your tenant.

Select Add customer add-in from URL: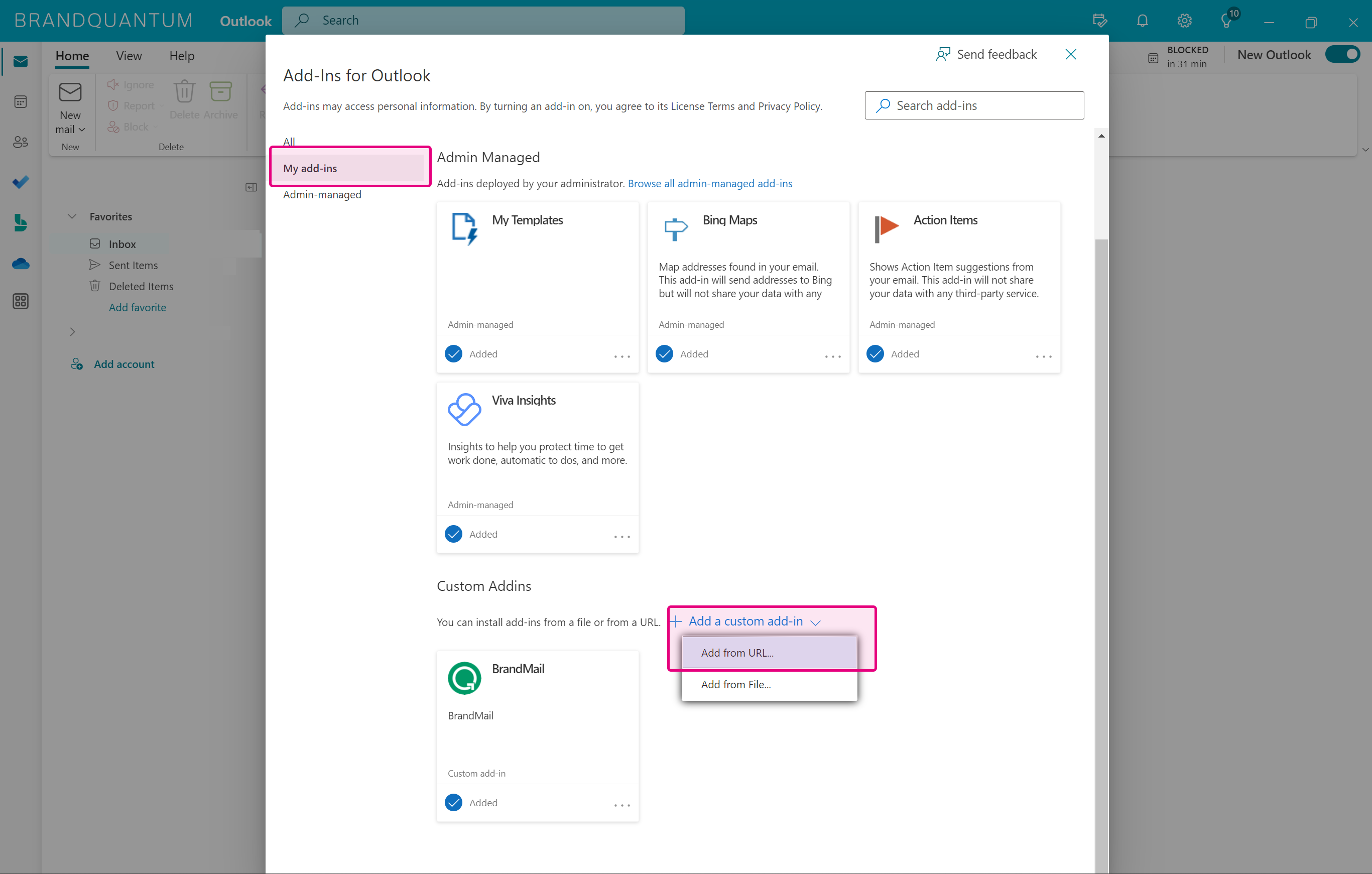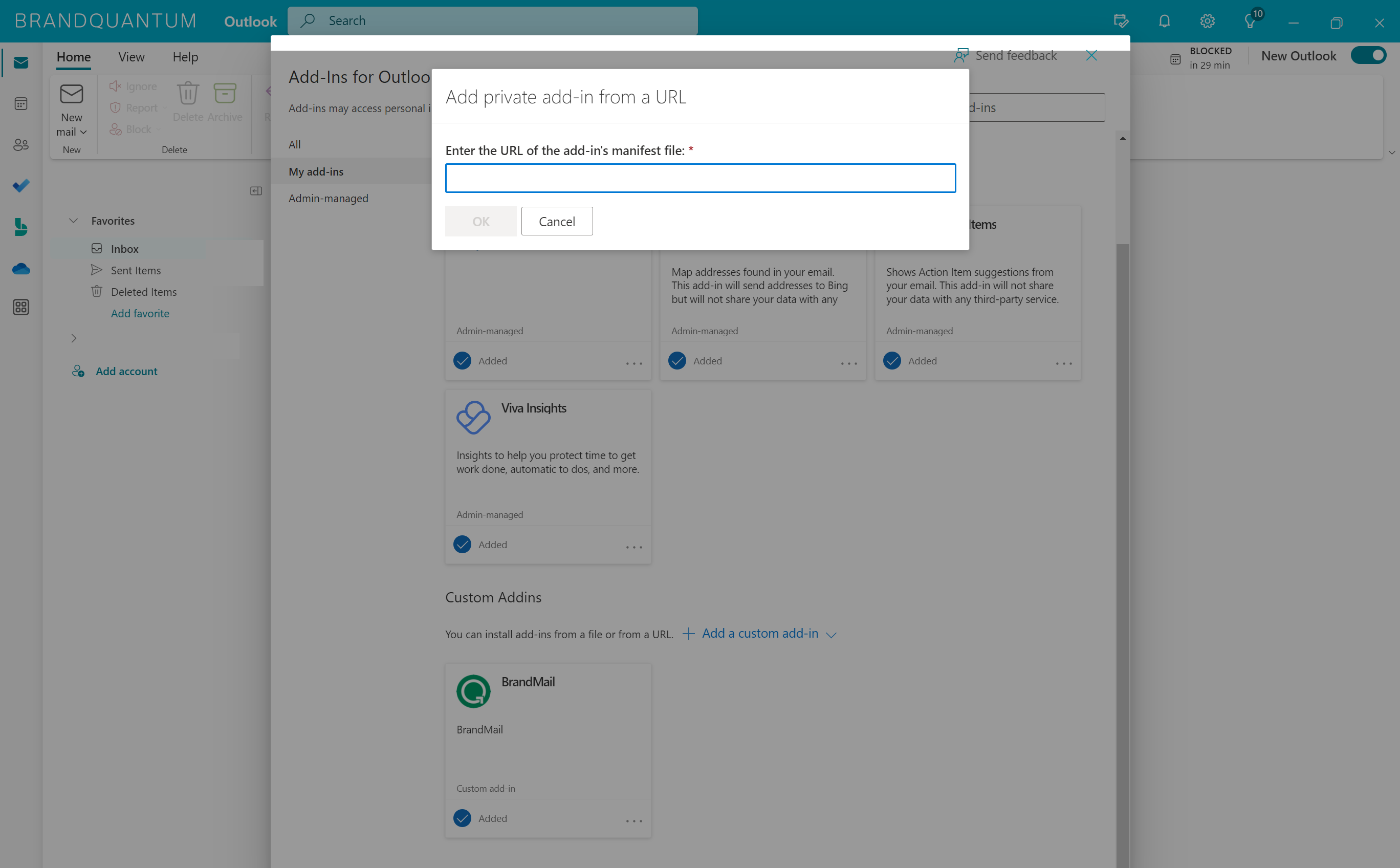 Insert BrandMail Web manifest URL
Click Install


BrandMail Web will then become available under Custom Add-Ins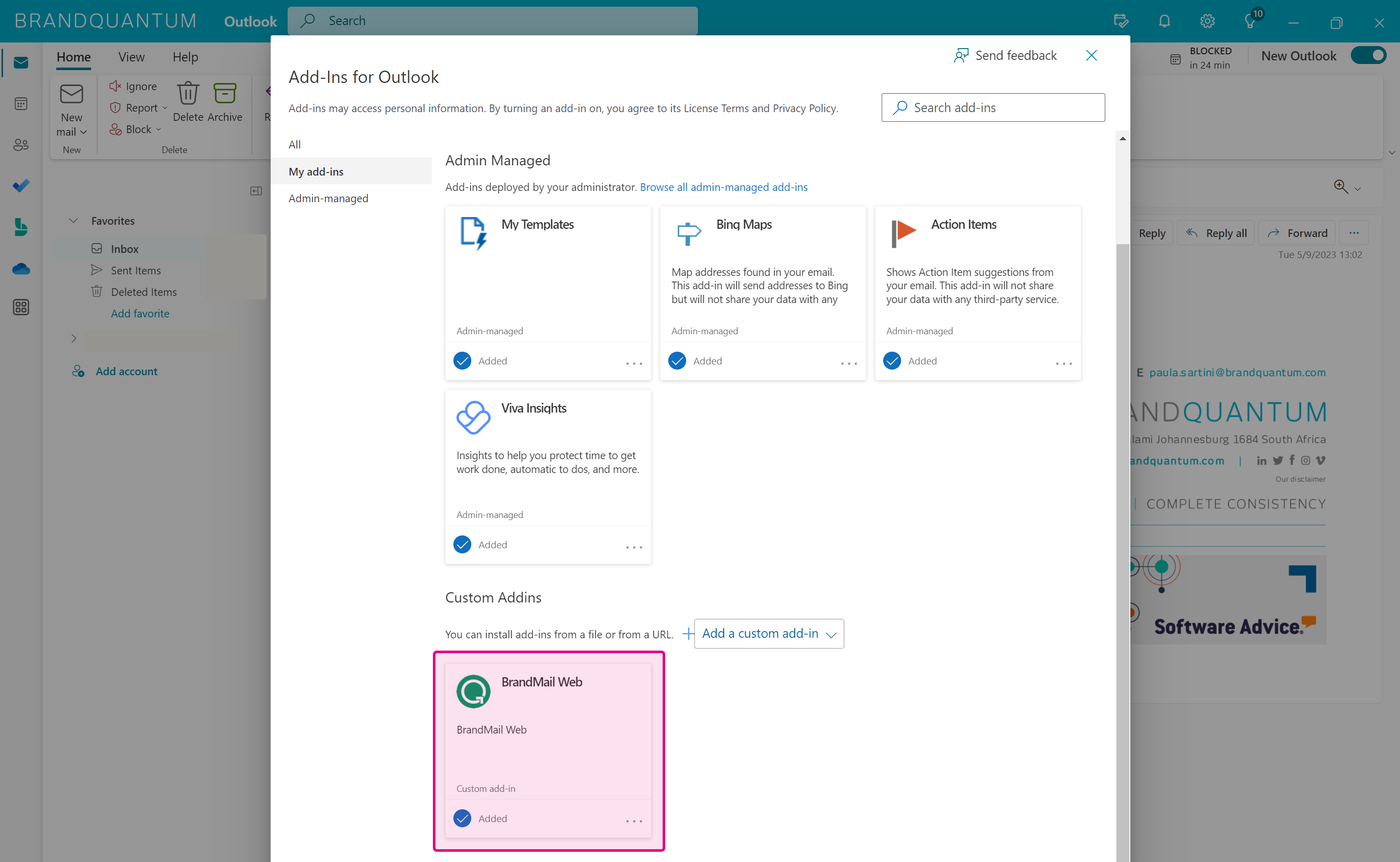 Image of BrandMail Web in Add-Ins listings
Open up a new email and find the BrandMail Web icon and c
lick Synchronize Data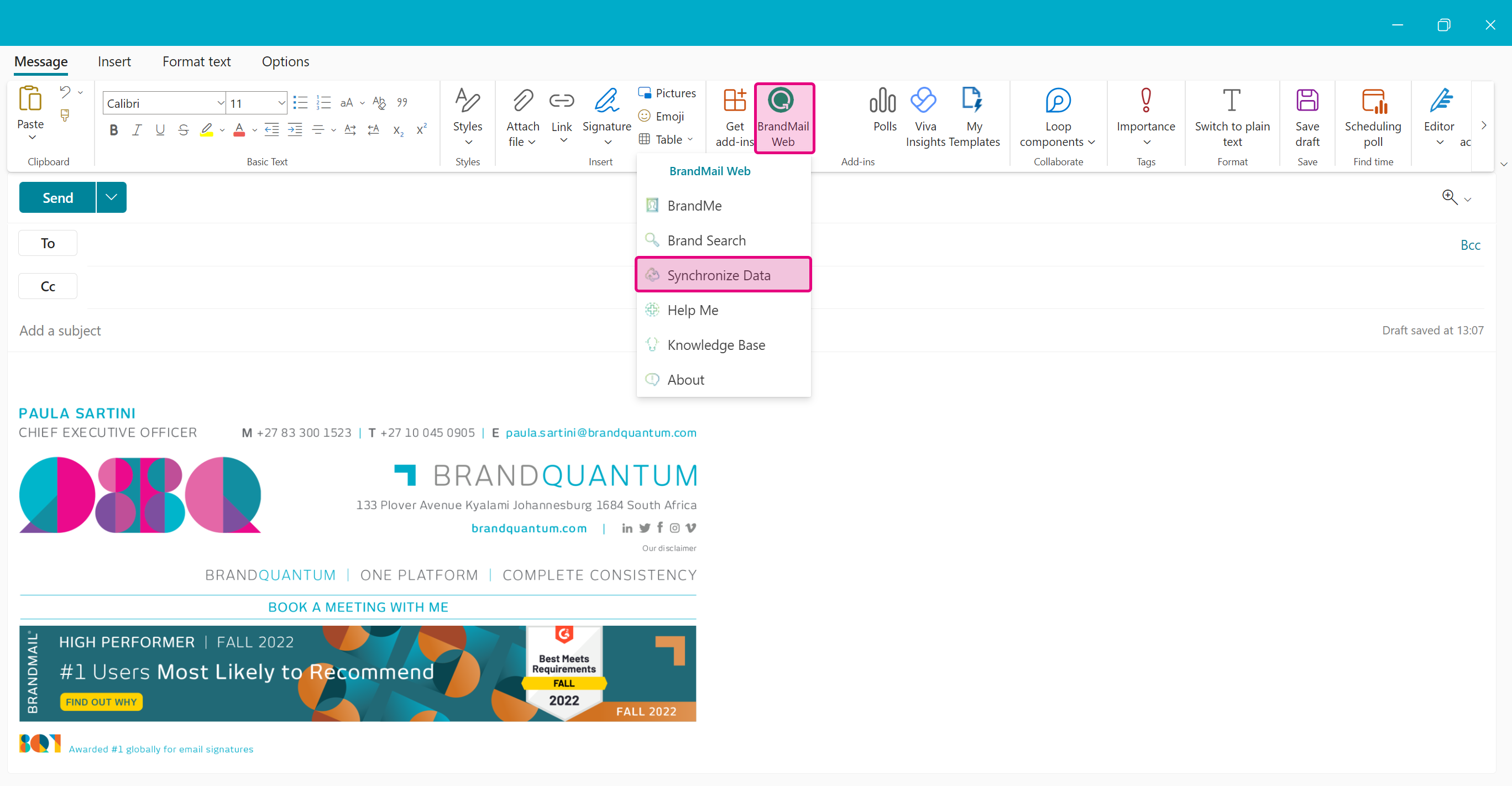 BrandMail Web email signature in new Outlook for Windows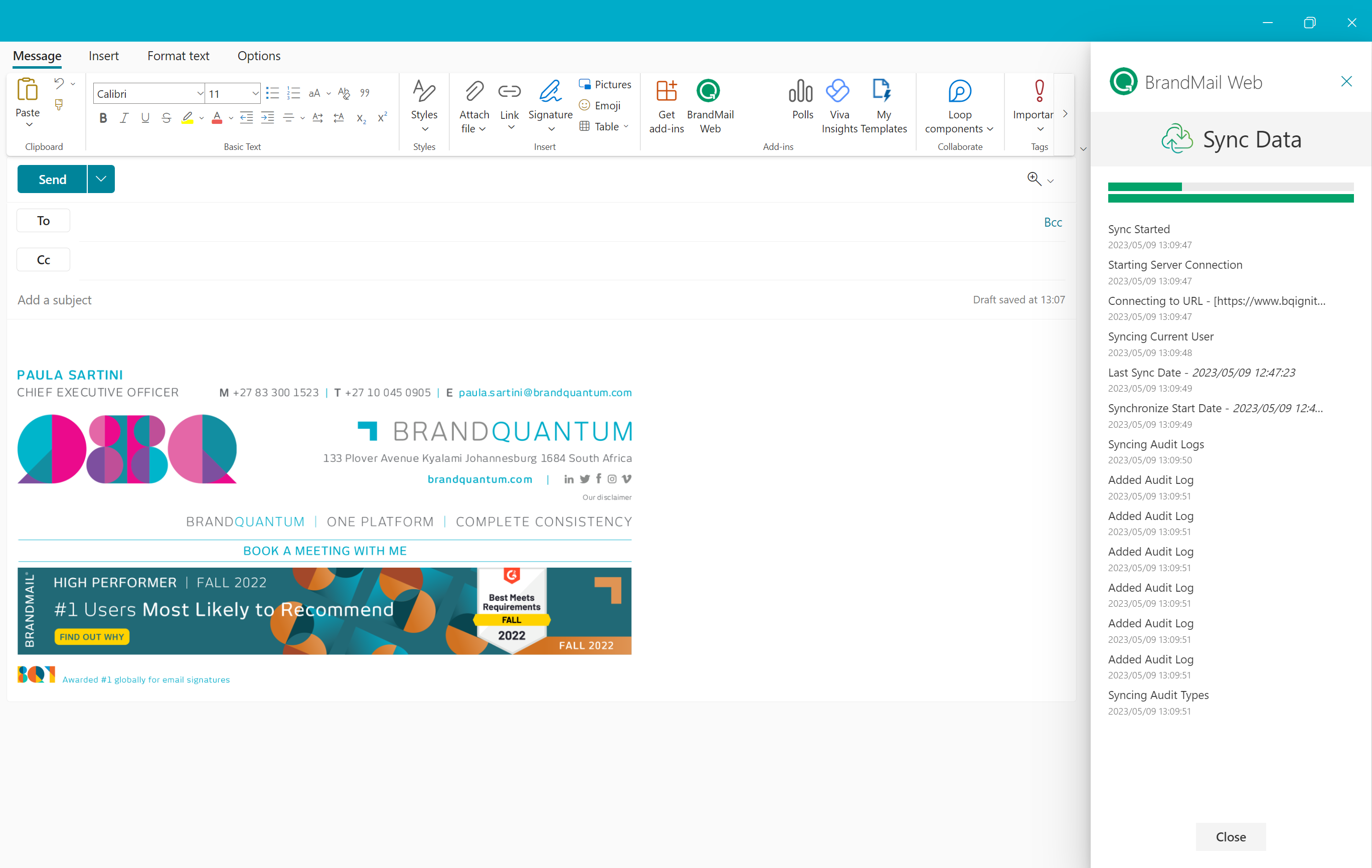 BrandMail Web Synchronize Data

Important: Please synchronize twice (as soon as the first sync finishes, do a second sync). This will force a refresh from the platform and force your signature images to sync. Discard your current email and open up a new email. Your signatures and banners will be inserted.