How to create digital business cards with BrandMail

Digital or virtual business cards have become a business necessity. Yet manually typesetting business cards is time-consuming, expensive and wrought with opportunities for manual errors. BrandMail leverages your email signature information from your BrandMe pages to dynamically create business cards. You can set-up as many templates as required, and fields will automatically be populated with your users' signature information. We provide you with a print-ready downloadable PDF file and you can produce these the traditional way or get more creative with materials such as bamboo, pryplak, metal and aluminium.
QR-enabled

Our business card generator now allows you to leverage your BrandMe page QR codes and automatically insert these into your business card layouts.
Add a business card layout

Locate your BrandMail toolbar where business cards are required.

Right-mouse click on the business card folder and select Add Business Card Template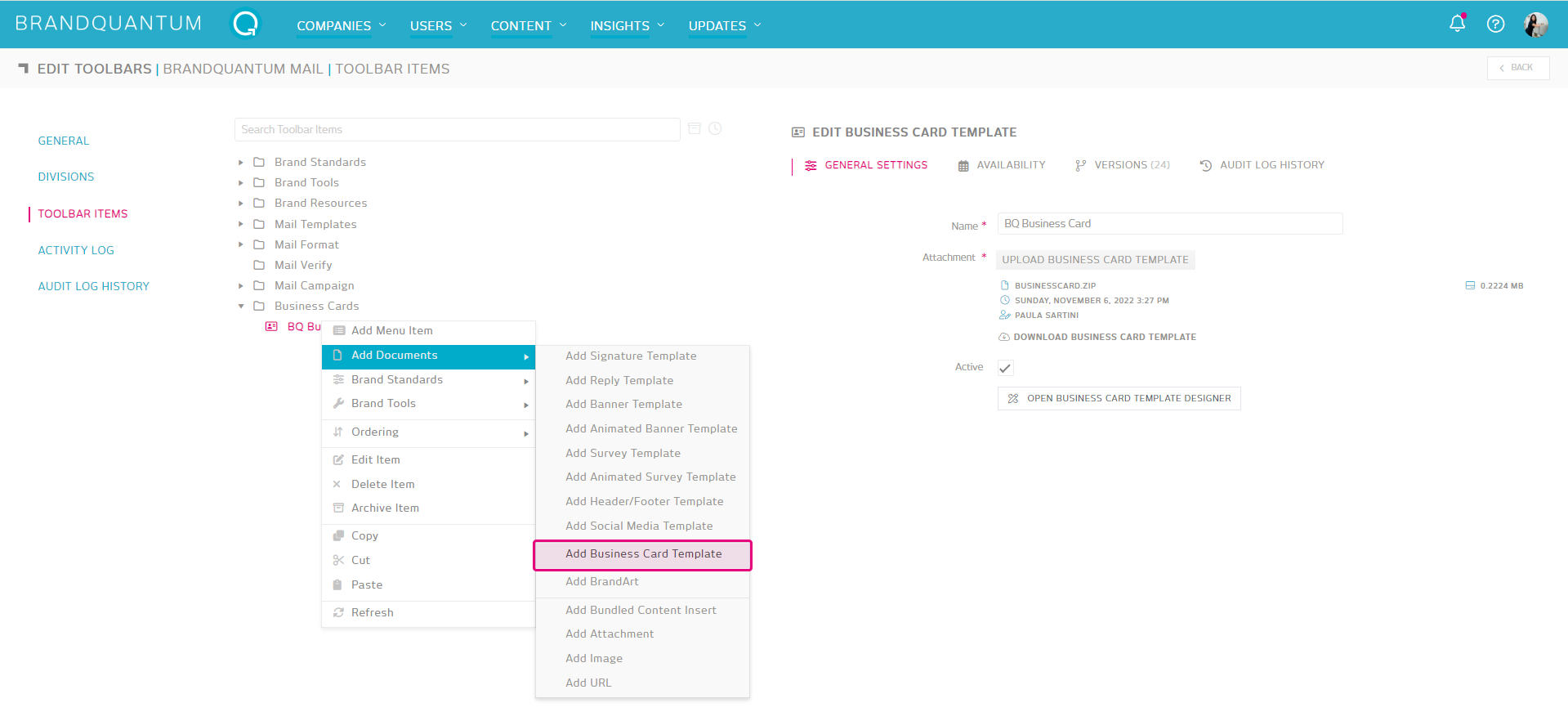 Add fields, images and QR code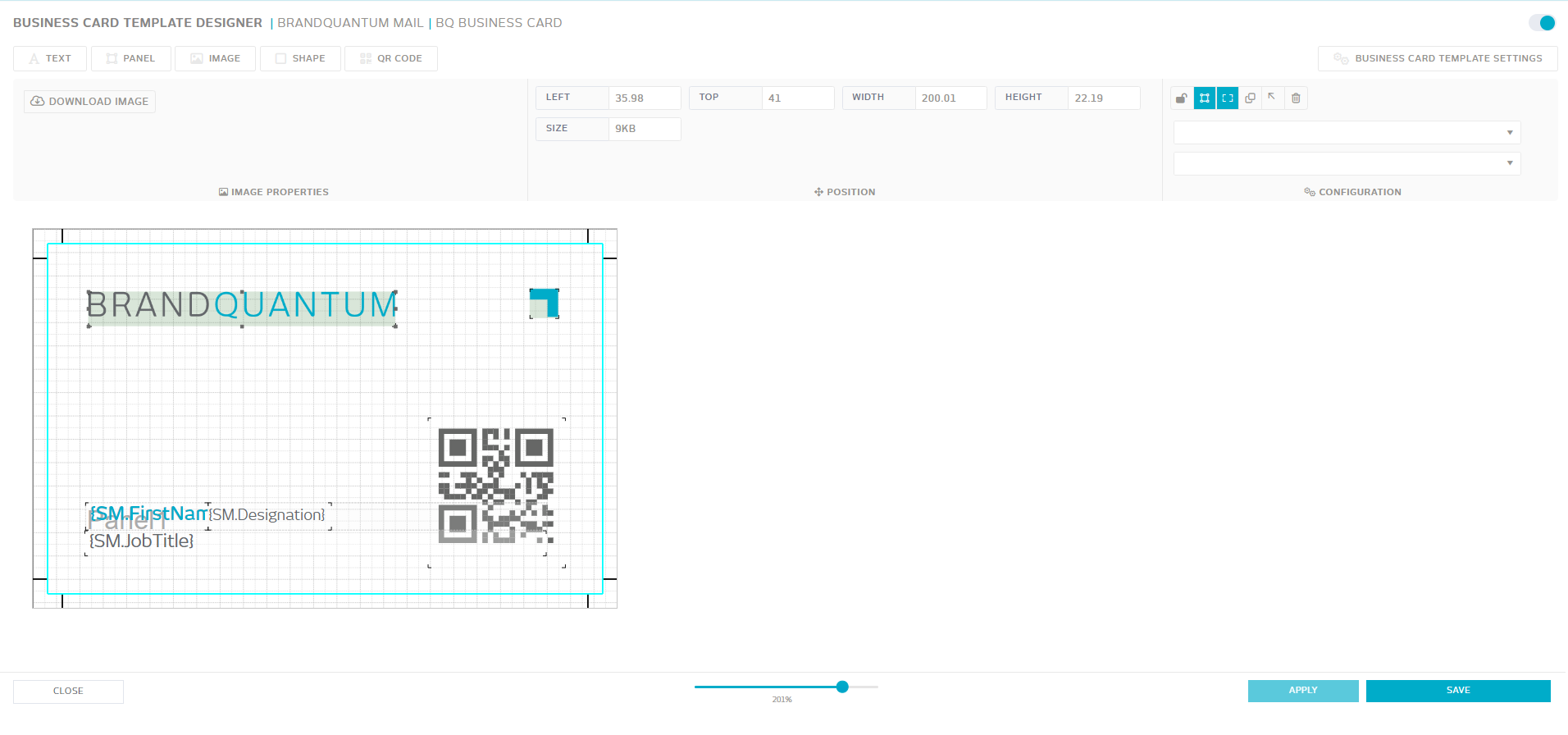 Preview business cards

To preview each users' business card go to SIGNATURE METADATA > GENERATED IMAGES and refresh images before you preview.


Download from BQIgnite or BrandMail ribbon

Business cards will automatically synchronize to your BrandMail users or be available for them to access in the BQIgnite portal.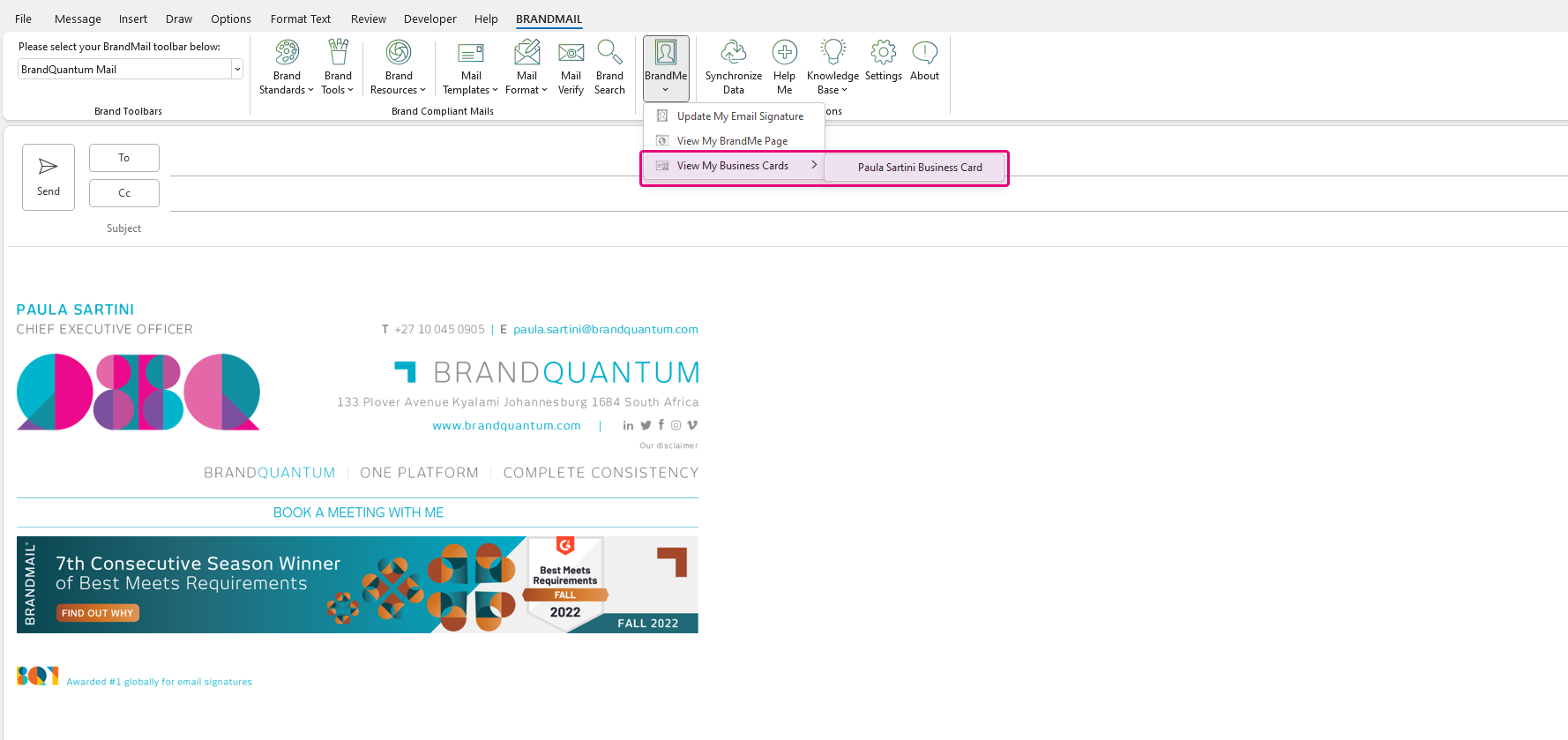 Need help setting up your business cards or would you prefer our studio to provide some inspiration?