Compression function for email signatures and banners
How to enable image compression

Our new compression function significantly reduces image file sizes, whilst optimizing image quality.

To enable compression for signatures or banners:

1. Tick the COMPRESS box (it's enabled by default)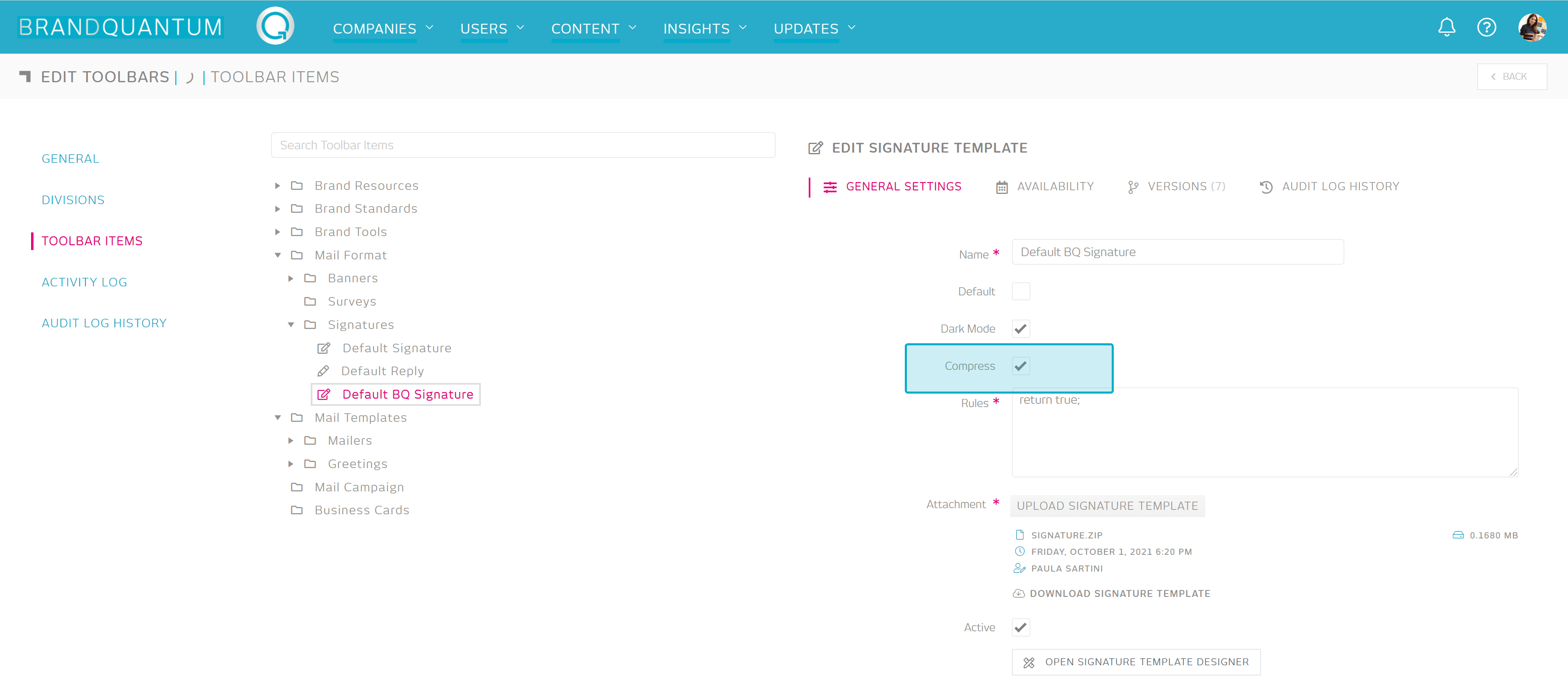 2. To test the impact of image compression, generate an image (e.g. banner) without image compression: 200KB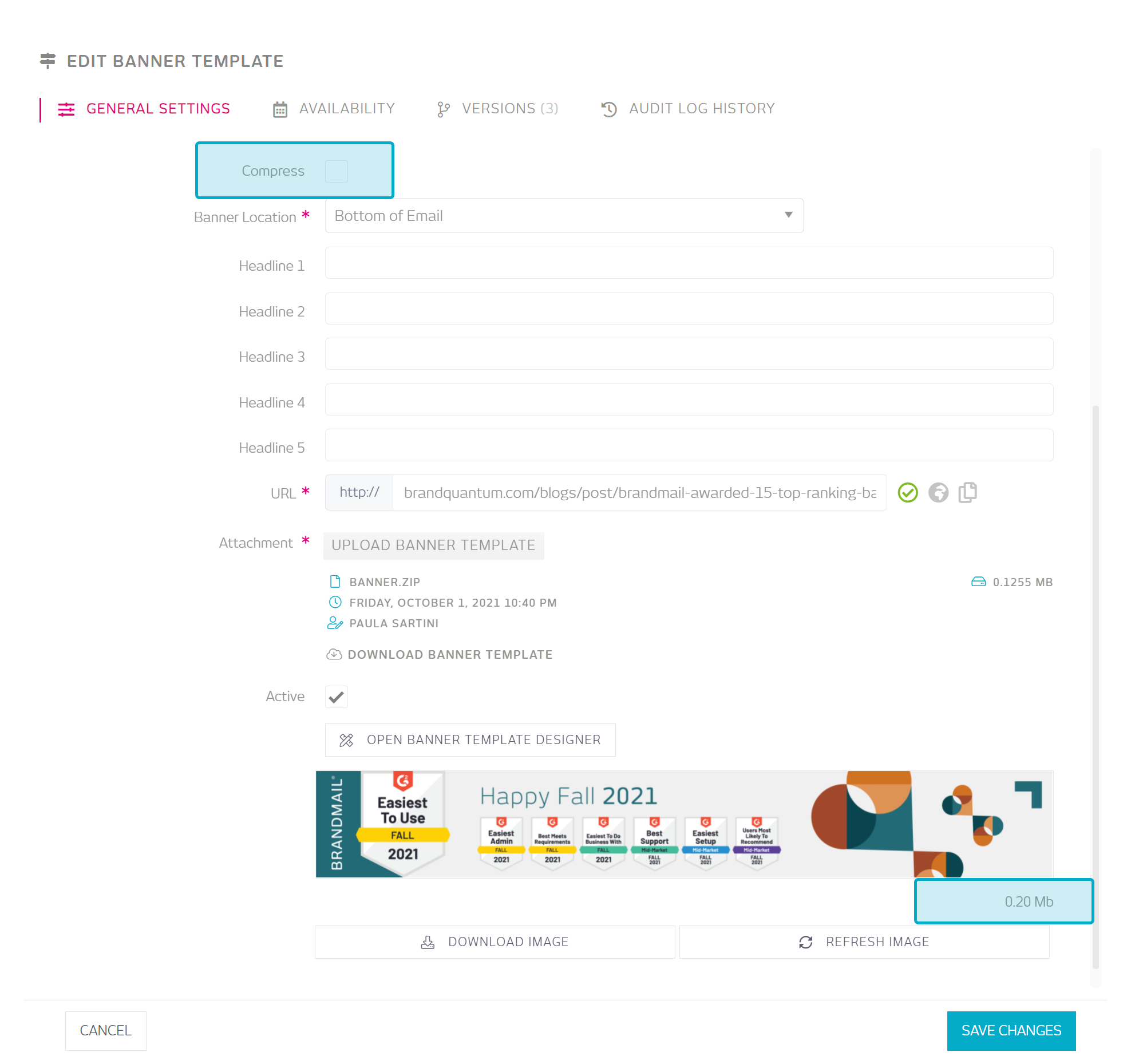 3. Enable image compression and SAVE. The end result (for this banner) is 60KB.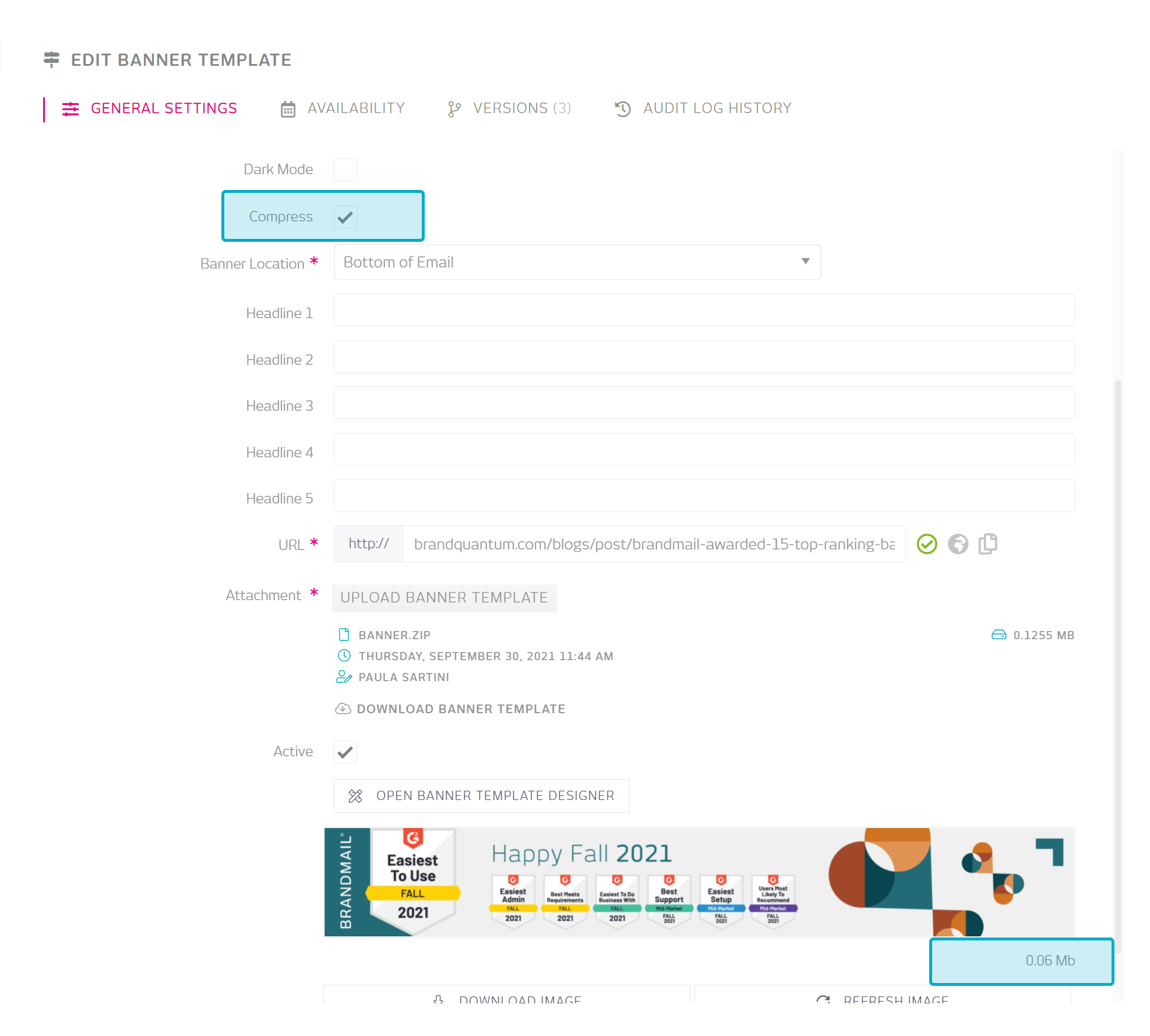 Related Articles

Artwork Specifications for Email Banners

Email banner specifications Email banners may be created in any graphics package and exported to PNG (preferable) or JPG. Banner backgrounds may also be uploaded to the BQIgnite banner designer, with use together with headline placeholders for ...

Creating Email Banners using the Banner Editor

Before getting started with your new email banner in the BQIgnite banner designer make sure you know the width of your signatures (these are usually 700px wide, but may differ depending on your design). This will ensure that your banners are the same ...

Creating Social Banners

How to create Social Media Banners for BrandMail Social Media banners are a unique type of BrandMail banner which allows you to leverage the user-specific email signature information. This includes a banner linking to a user's calendar page, their ...

Adding Animated Survey Banners

How to add animated survey banners Animated Survey Banners are email banners which can appear either above or below your organization's email signatures. The banners themselves are the visual mechanism to link through to BrandMail Surveys created in ...

Dark mode for BrandMail email signature and banners

Enabling dark mode for your signatures and banners BrandMail supports dark mode for both email signatures and email banners. The setting is available as standard on all BrandMail toolbars. To use, you can select dark mode for every signature or ...